My ancestors moved relentlessly west across North America, my father's parents from Eastern Europe at the beginning of the 20th century, my mother's predecessors from Scotland in the early 1700s. The only "roots" I experienced were several family generations in the Pacific Northwest. That changed this month when my husband and I, along with our daughter and son-in-law, visited Scotland. My daughter and I are descended from the Maclean clan. Clan history in Scotland's Highlands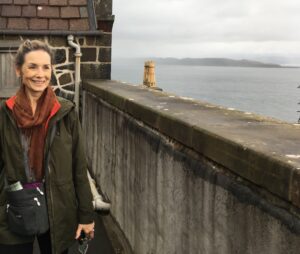 and Islands is full of struggle. Beneath its mysterious, spectacular beauty the earth is soaked in blood shed in battle, as well as in childbirth, for centuries. Perhaps DNA calling out to DNA, whatever the explanation, throughout our visit I vibrated with powerful sensations and emotions of belonging I hadn't expected. My dreams are filled now with silver spring-fed streams coursing down the Highland braes.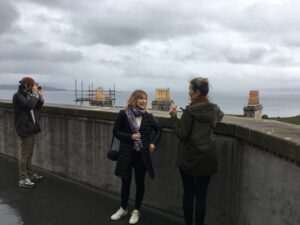 Of course, tango played a part in our trip. In a basement room beneath a pub in Glasgow we were warmly welcomed by a community of impressive dancers, at least one of whom had tangoed in Portland, too.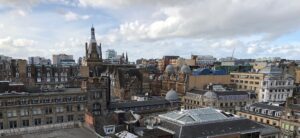 In Edinburgh we danced beneath crystal chandeliers and a high domed ceiling with a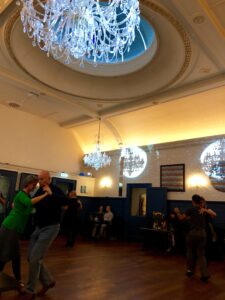 university-associated group. The organizer took a copy of my tango novel for the community's library.
Home now in Bend, I'm finishing work on my new novel Nowever. I'm excited to share it with you soon. Meanwhile, From Here to Argentina: A Tango Love Story is available at Roundabout Books in Northwest Crossing and Dudley's downtown, as well a through Powell's online and all the usual digital sources.