Here, in late July, each day's air is so clean, the sky so blue, I want to drink it––no big wildfires this season in our Oregon Cascades. (We knock wood when we say it, as though the superstition will save us when lightning storms come flashing through.) Even now, in high summer, we can find lightly-touristed hiking trails among our sleeping volcanos, the peaks still crowned with snow, clear meltwater streams tumbling and sparkling in the woods. Last week my husband and I met flurries of orange California Tortoiseshell butterflies at 6,000 feet.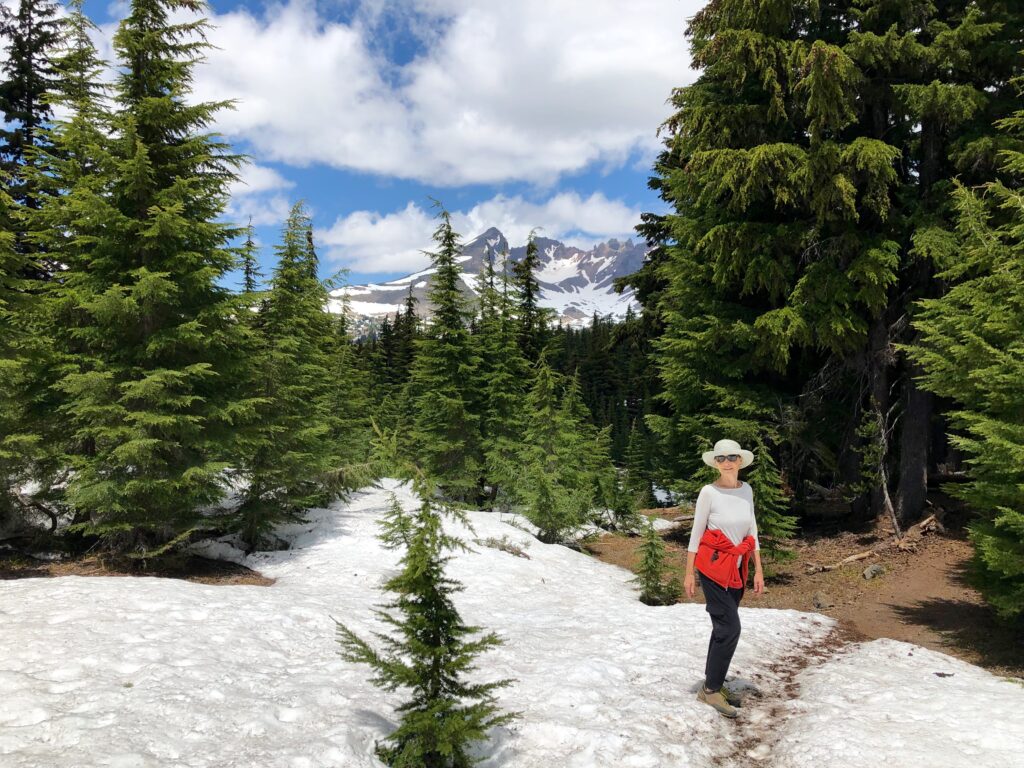 The quality of sunlight has just tipped toward gold on the spectrum, the inexorable seasonal round. The crow family we've watched from our patio since spring fly farther each day from their nesting place in the giant neighborhood cottonwood tree. I miss their eloquent conversation when they're gone. My garden is the garden of a writer: unkempt, overrun with flowers, all I see beautiful, some hidden, some planned, some surprising me.
As always, I write each morning. Cold Mirage, the sequel to my 2019 YA Novel Nowever, is evolving much like my garden. I mix the beautiful with the terrifying or mysterious, often surprised by what I find. To quote a writer I met at this spring's Chanticleer Authors Conference, "I want everyone to read my book[s]." (I did read his, Sacred River: A Himalayan Journey, and loved it.) Writing fiction is an act of love and trust. I write, you read; you write, I read. We put ourselves out there in the best words and images we know. Each time a new royalty payment shows up in my account, I'm thrilled––of course, money is a vote of confidence, but the thrill for me is knowing you're out there reading my words, each one chosen with love by me for you.