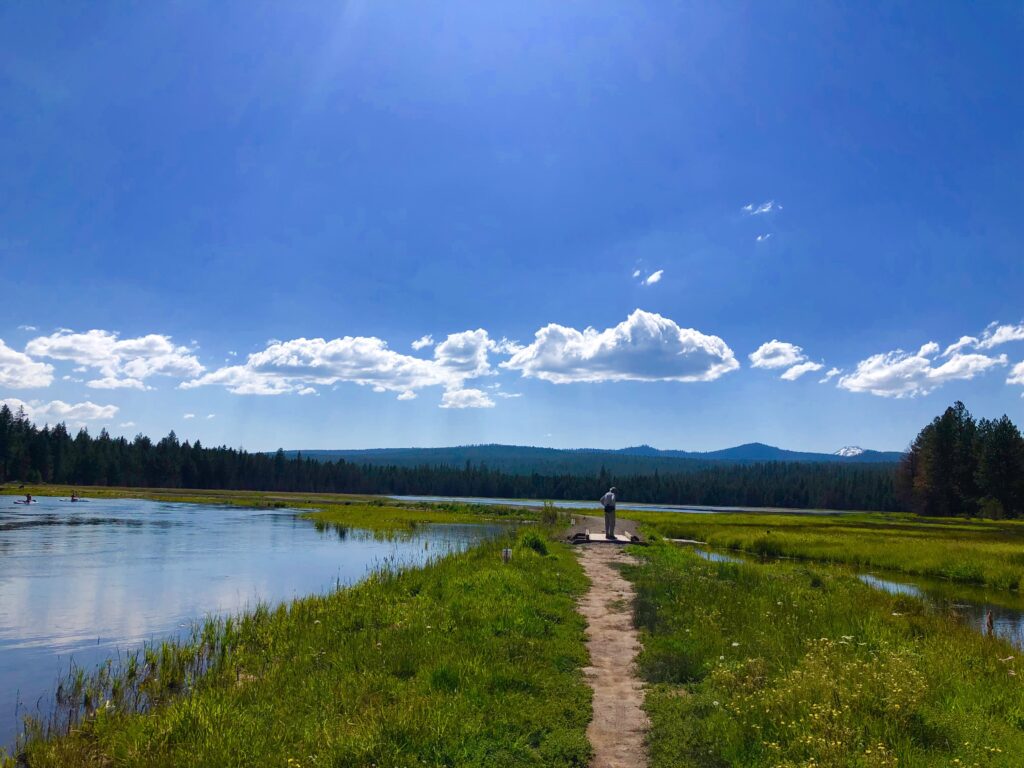 Fiction writers, story weavers, dream for everyone. A person not allowed to dream gradually goes mad; a world without dreams would be unlivable. We need dreams of beauty and love and kindness, humor, excitement, and mystery––even nightmares––to thrive. As a writer, I dream into the concurrence of the beautiful and the terrible, how it's possible to hold the perception of both at once. I'm drawn to the world's gorgeousness, especially to light, and the way nothing stands still, ever, even when we want it to.
Our summer in Oregon has been like a childhood memory of summer, exquisite blue sky days flowing seamlessly into one another, until suddenly, past the September equinox, sunset comes earlier and the sun slants from the south. I sit at my desk, distracted by my view of trees and sky, but excited by my projects in progress, one of which is to follow advice I'm given, to share with you what other readers have said about my books (where you'll find the natural world a recurring "character" in myriad forms. So, here goes:
About Nowever
"This has to be a "crossover" book, as it had me riveted! The ingenious plotting, the amazing descriptive quality of your writing, the wonderful characters Stevie encounters––how do you do it? Thanks for a good read!" Isobel (age 93) Rye, NY
About From Here to Argentina: A Tango Love Story
"What a delightful novel. Kristina Bak may be the Jane Austen of the inter-mountain west, displaying and quietly skewering the manners and mores of the early 21st century. Her characters are believable, as are their foibles and occasional triumphs, and the choice of setting––tango class in a mountain town in transition––makes a nice crucible. I'm waiting for the next novel." Denise
"Romance. Intrigue. Mystery. Mortality. And more––all in the arms of a dance partner. The characters are strong, fragile, cruel, generous … believable! What a wonderful read. I knew nothing of tango, yet Kristina Bak makes me feel its rhythm and attraction. I won't be surprised if we're watching this love story on the screen in the future. Yet, you know what they say about the book––read it first!" Jana Z
More reviews next time, or, you can read the books!
Wishing all my readers, and readers-to-be-mine, wonderful summer dreams.