In this time of political madness, nothing is more soothing to me than to take refuge in one of our Central Oregon independent bookstores. We're rich in this region with Roundabout Books in Bend's NW Crossing, Dudley's in downtown Bend, Herringbone in Redmond, and Paulina Springs in Sisters. I have enormous respect and gratitude for the bookstore owners who work endless hours to keep their shelves stocked for us, and who willingly order books they don't have on hand.
I meet my friends in local independent bookstores for coffee and conversation, and often to hear other authors read their work. Researching my 2019 YA novel, Nowever, I took part in a book group with teen readers at Roundabout, and this fall I read from my sequel-in-progress, Cold Mirage, at Paulina Springs, with the store's brave new owner in the front row. (Nowever was recently short-listed by Chanticleer International Book Awards in the Dante Rossetti YA fiction category––awards to be announced in April 2020.)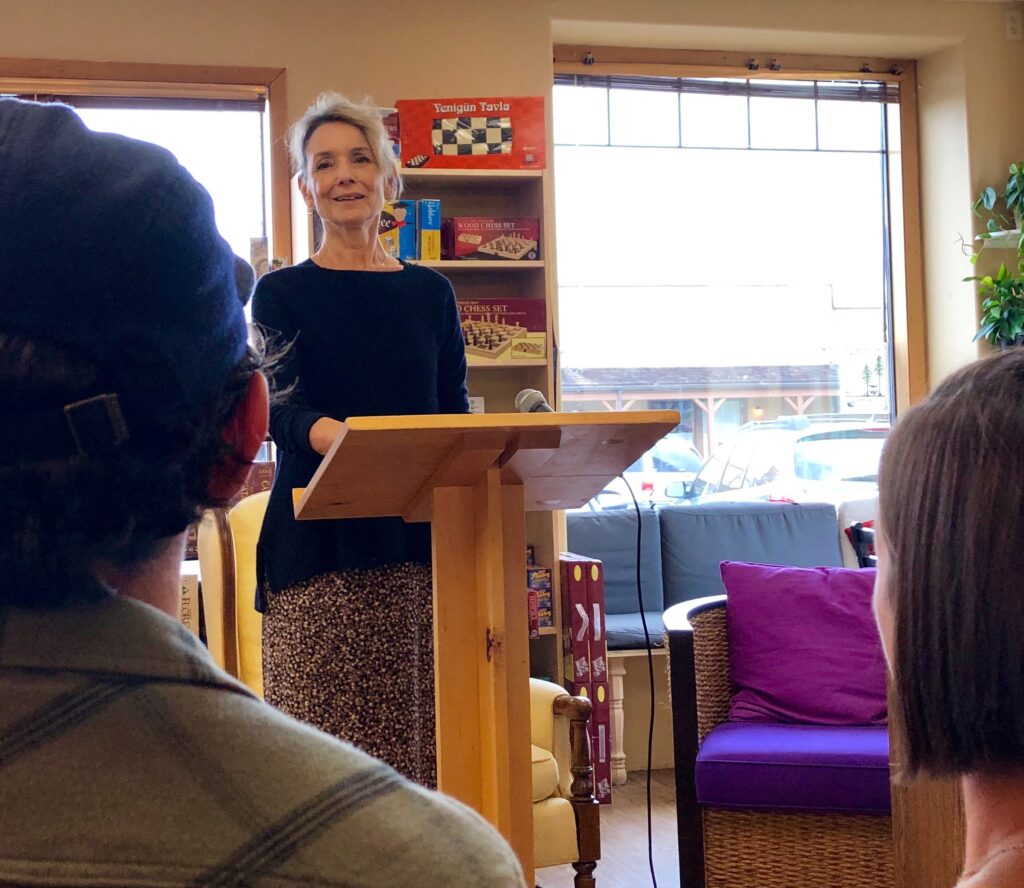 If you're stumped about what gifts to give this holiday season, visit Roundabout, or Dudley's, or Paulina Springs, or Herringbone, and ask for help. People who work in these bookstores are avid readers who love to offer ideas. Of course, I'll be delighted if you choose one of my novels––From Here to Argentina: A Tango Love Story, or Nowever.
Happy Thanksgiving, and Happy Reading!