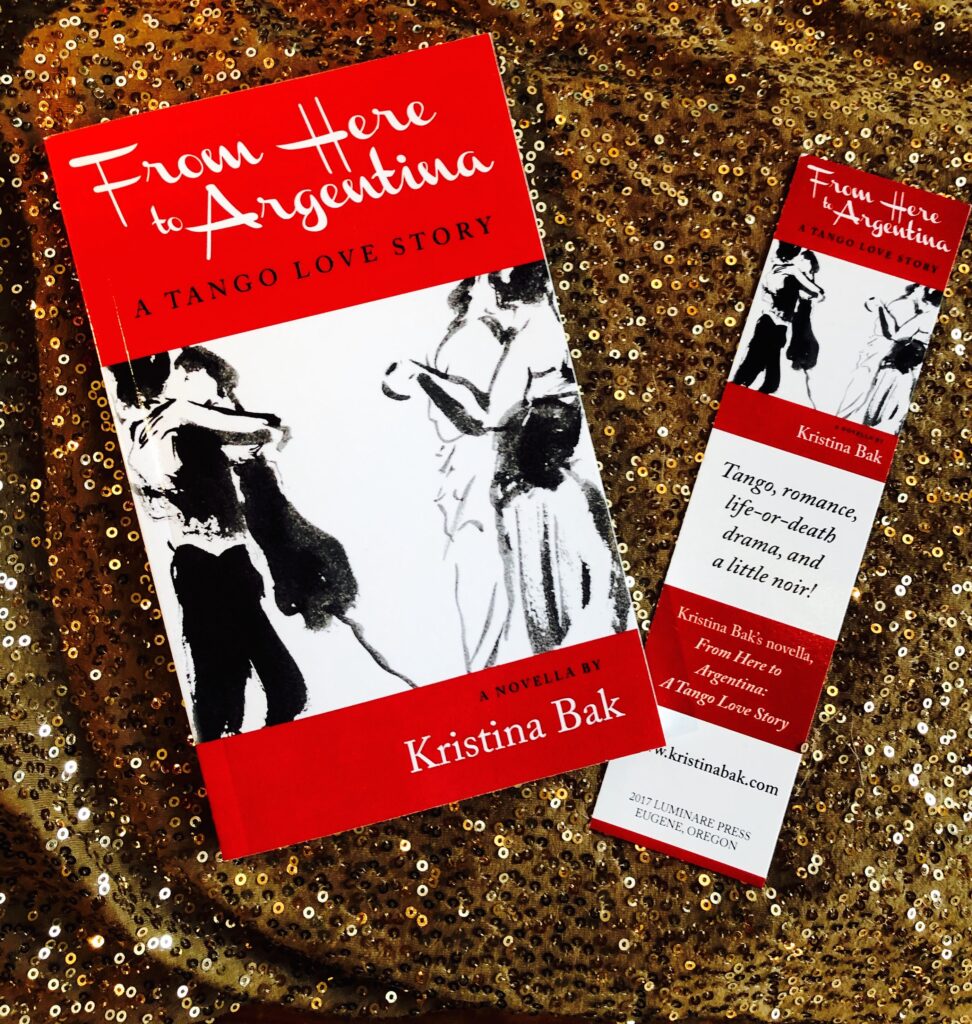 Love, romance, and tango shine a glittering light through this month that can be so dismal in northern latitudes. For the fourth year in a row, I plan to celebrate Valentine's Day (and my husband's birthday) dancing at Portland's Valentango 2020 festival.
To share the love, I'm giving away copies of my book, From Here to Argentina: A Tango Love Story, to the first ten people who contact me, either through FB private messaging, or at the email address listed on my website. Here's what one reader says:
"This story by Kristina Bak burns bright and strikes deep into the heart of human loss and longing. The story structure is nothing short of breathtaking as the author uses the beat of the dance…Brilliant writing. Searingly thoughtful, and yet delightfully fun. A fabulous read." Elizabeth Stephenson
Wishing you love in February, and always!