Being alive feels like a triumph, living at peace feels like a luxury, neither to be taken for granted. Last summer I celebrated the imminent "Post-Pandemic Emergence" that seemed so certain and turned out not to be.
This eight months later, my husband and I joined other readers at one of our excellent independent bookstores, Dudley's, finally without wearing our masks. Was that smart? I don't know, but it was officially okay, and delicious to pretend we might be entering "normal" times again––normal except that all of Dudley's income that day, including the cafe staff's tips, were donated to victims of the Russian invasion of Ukraine through Doctors Without Borders, and Global Surgical and Medical Support Group. Enthusiastic community book-buying made Dudley's donation substantial.
The next day we went to nearby Sisters Movie House to see The Guide, a movie from Ukraine that narrowly missed an Academy award in 2014. The movie house donated all their intake from the showings of The Guide to war relief. These are two independent businesses operating on narrow margins––each day's income vital to keeping their doors open. Like many generous small businesses, they were making a genuine sacrifice.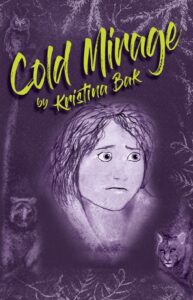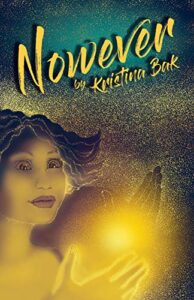 In these so "not-normal" times I'm preparing for the publication of the second novel in my YA series (the first was Nowever , and its sequel Cold Mirage is expected out in June). As always, my books are available on Amazon, in print or as e-books, but ordering from your local independent bookstore is a better way to support the community of readers, writers, and booksellers.
Here's Nowever, and a sneak peek at a proof copy of Cold Mirage which picks up Stevie's story where Nowever leaves off.
I hope you read my novels and find entertainment, relaxation, inspiration, and encouragement.